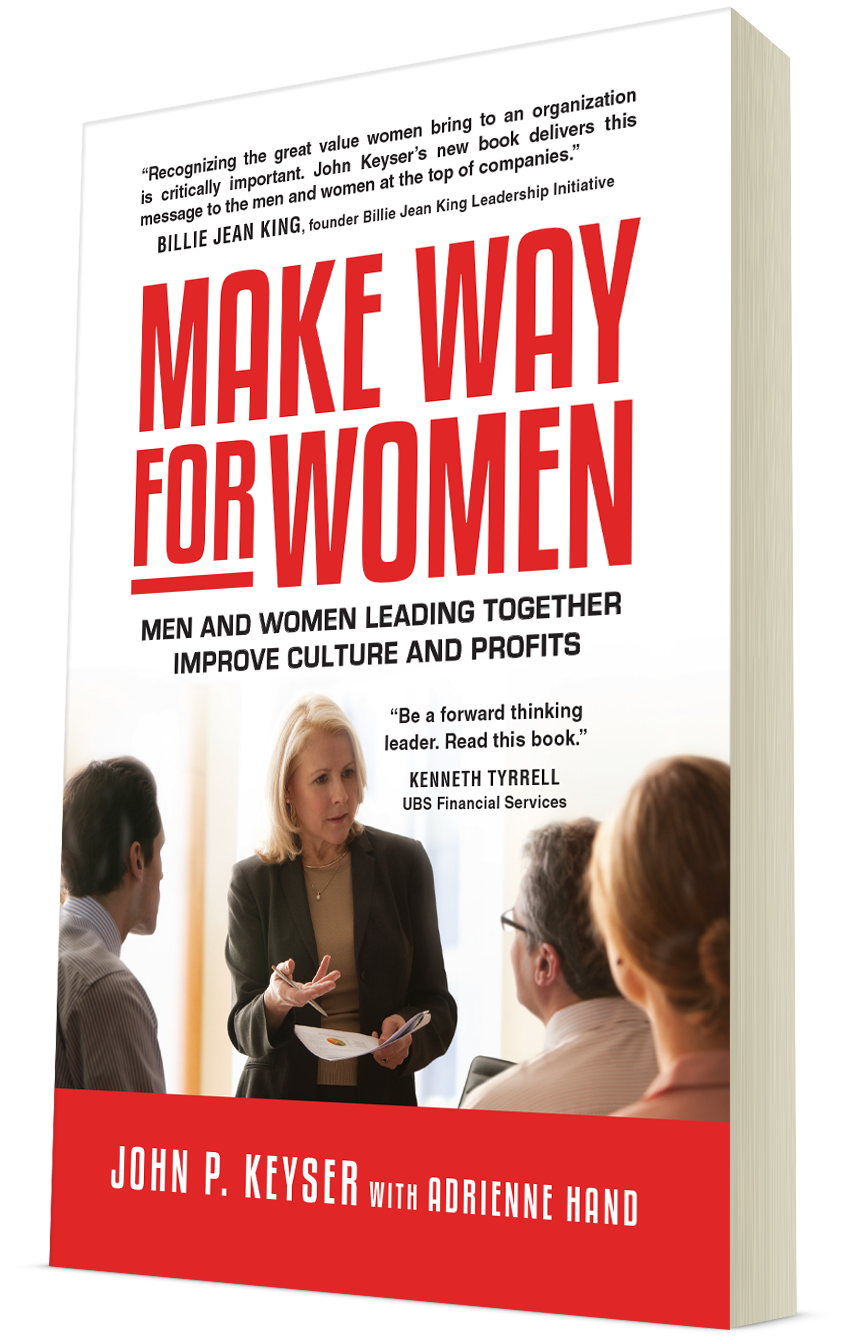 Men and Women Leading Together Improve Culture and Profits
This is one of the first books written by a man in which a male senior executive speaks directly to other men in the C-suites about the business imperative of sharing leadership with women, and shows how to get it done. In Make Way for Women, business veteran/leadership expert John Keyser profiles 45 respected male and female business leaders who verify the financial and culture gains that women are bringing to U.S. companies. The research, case studies and anecdotes in this book clearly show how capturing the combined strengths of men and women in executive leadership inspires culture, retains talent and drives profit.
My worldview greatly evolved as I read this book… innovation and advancement require leadership with both men and women.
A 'must read' for any executive who wants the best possible teams.
Keyser shows us how to retain and promote talented women into key positions.
I'm impressed with how thoroughly John explores all aspects that have stultified progress on this front, and the issues that can be addressed to welcome women's dynamic inclusion in upper management. I especially like how John stresses the primacy of the personal, human, spiritual elements in all interactions.
A gender-balanced approach to building a leadership team must clearly be a priority in business today. Globally, better-led organizations are continuing to gain market share.
Keyser offers a wealth of strategies for taking on the structural and attitudinal barriers women leaders face in their career development and advancement. 
The men and women profiled in this book are true innovators who value and actively promote the talents and skills of women.
This book is well organized and entirely comprised of actual cases confronted by women in business today.  John's analysis and advice are clear, practical and easily applied.